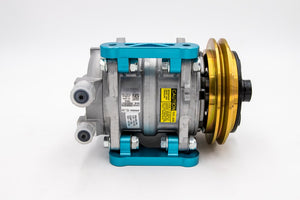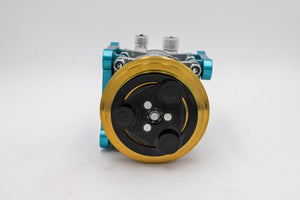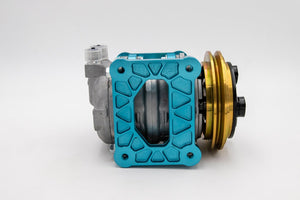 Regular price
Maserati Merak "13750" Valero AC Compressor
---
The Valero pumps and clutch are much quieter than the Sanden options.  The Valero uses an advanced 3-puck clutch and is made in Japan.  It is designed for heavy use applications and is more reliable than rebuilt pumps. The pulley is customized for the Merak, it uses the OEM narrow angle V-belts.
The Sanden options use the wrong pulley, you have a narrow angle on the driving side, and a wide angle on the Sanden compressor.

This same pump (different pulley) has been installed on over a 1000 Ferrari 308s, 328s, etc.  It has been very reliable.